Be inspired, feel the love and create.
Beginning Knitter, Accomplished Knitter, Not a knitter? No problem. It doesn't matter where you are in your knitting journey, you can always learn something new. Have a question on a project or need help fixing a problem? We are always here to help you. Browse our amazing selection of gifts, hand made by Student Knitters and local people in our community. There are many unique handcrafted items available for purchase. Located in scenic Prairie du Sac, WI along the Wisconsin River, you will find an experience to feed your soul.
​
Apple Tree Knits
Jumbo size
Plush Fingering
100% Superwash Merino Wool - 840 yards - $57
Artyarns Beaded Silk and Sequins Light $64 and Merino Cloud Light $37 pairings!
Spun Right Round
Classic Sock
438 Yards
100% Superwash Merino
1-3 stitches per inch on 1-3
Spun Right Round
Squish DK
250 Yards
100% Superwash Merino
5-6 stitches per inch on 5-7
Be a part of the community with-in a community.
So many ways to get involved!
Keep an eye on the calendar for upcoming opportunities.
​
Our shop is NOW OPEN.
Check out our top-of-the-line yarns! ​
Cancelled until further notice
We are BACK OPEN!!
Our Hours:
Tuesday, Wednesday 10:30 am – 6:00 pm
Thursday 1:00 – 8:00 pm
Friday 10:30 am – 4:00 pm
Saturday 9:00 am – 3:00 pm
Sunday and Monday – Closed
12 DAYS OF MADELINETOSH HOLIDAY CALENDAR - PRE-SALE
Triangular-shaped calendar for Holidays 2020​
Introducing 12 Day of Madelinetosh, a triangular-shaped project calendar made up of 16 individual boxes you get to open each day. Every box contains some festive goodies we're absolutely MAD about. Calendars will arrive in November.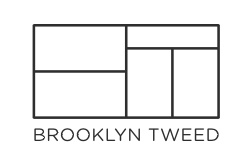 NEW MAD | TOSH YARN
TML Triple Twist is an Aran weight yarn with three strands of Tosh Merino Light...yep, you guessed it...twisted together. Squishy and soft, TML Triple Twist is similar to our fave, Farm Twist, which is just two strands of Tosh Merino Light.
TML Triple Twist is 130 yds/119 m per skein, with a gauge range of 15-17 sts = 4" on a US Size 8-10 needle.
Learn to Knit
Watch our videos to learn how to knit.
BROOKLYN TWEED YARN
At Brooklyn Tweed we are passionate about wool, knitting and design.
We develop and manufacture breed-specific wool yarns that support domestic textile production. This means designing, sourcing, dyeing and spinning our yarns 100% within the USA.